On Tuesday the 14th of January, 2020, Google announced that it would be shutting off support for third-party cookies by 2022.
Third-party cookies have been the backbone of the online advertising industry since the 2000s and are responsible for carrying out a number of important advertising processes in web browsers, like behavioral targeting, retargeting, audience matching, frequency capping, and attribution.
Google's decision to kill off third-party cookies means the display advertising world, and the players that operate in it, will have to make big changes.
But Google have proposed a replacement. It's called Privacy Sandbox.
Little is known about Privacy Sandbox and what it means for the future of digital advertising in web browsers, but one thing is for certain — at the moment, it's a bit of a mystery.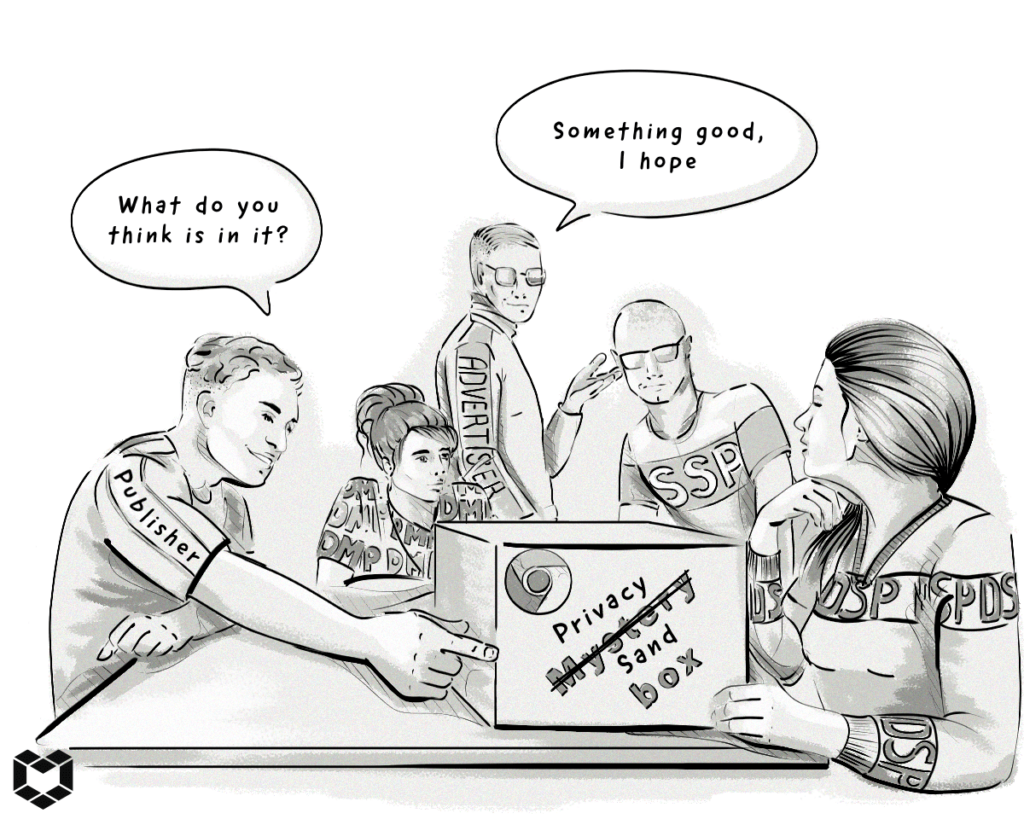 Learn more about the recent Google Chrome changes and what they mean for AdTech and MarTech here: Google Chrome To Kill Off Third-Party Cookies: What It Means for AdTech