Over the past 20 years or so, we have seen massive improvements in all areas of the computer industry. One of the most noticeable areas is the computer network, more specifically, the internet. The internet is now well and truly an invaluable part of modern society. We communicate through it, we learn through it, share files through it and even use it as a mode of entertainment. The possibilities that the internet provides are almost unlimited. Every day, individuals and companies are coming up with new ideas about how to make their mark. Online business are now surpassing brick and mortar businesses, and web applications and mobile applications are taking the user experience and mobility to the next level.
Learn how to code
Behind all these new possibilities and opportunities lies a fundamental process that is undertaken to develop such creations. This process is known as coding. If you are interested in designing your own web site, learning how to read and write languages like HTML will definitely benefit you and your website. If you are the type of person who is a bit more adventurous or would like to create a web application, then learning programming languages like PHP or Pyton are better options. Sure, nowadays there are a lot of programs that will allow you to create a web site or even a mobile application with little or no knowledge of HTML or other programming languages, but if you are serious about creating multi-functional, responsive, complex web sites and applications, then you will need to learn how to code (or hire us to do it for you).
Demand for jobs will increase
Nowadays, everyone and everything is moving onto the internet. As the popularity and demand for online services and products increases, so too does the demand for the people who can develop them. There is such a strong demand for designers and developers that current estimates state that the demand for jobs in this area will increase by 30% between 2010 and 2020. I don't know of too many other industries that can boast this kind of number. The benefits of learning how to code not only help provide job security, but the average salary of a designer or developer is quite often above, or well above in some cases, the median national salary. Another even more exciting aspect about working as a designer or developer is the corporate culture and work environment that many tech companies have introduced. Take the corporate culture here at Clearcode for example – employees are able to enjoy a friendly, or competitive, game of table football, work flexible hours, participate in regular company events and relish the informal work environment that exists here. This type of corporate culture nourishes the employees' creativity, consequently leading to better results, increased productivity and higher efficiency.
[johnson-box title="FREE GUIDE: How To Build Software-as-a-Service (SaaS) For Today's Enterprises" content="Learn about the new way of building enterprise SaaS…" link="Download FREE Guide" url="https://campaign.clearcode.cc/saas-whitepaper/"]
Jobs of tomorrow
You have probably seen the recent endorsement video featuring the likes of Bill Gates, Mark Zuckerberg, Jack Dorsey and even will.i.am talking about their experiences, opinions and the benefits of learning how to code. One of the stand out messages from the video is that anyone can learn how to write code. You don't have to have a Master's Degree in Quantum Physics to learn how to code. Learning how to code requires pretty much the same personal attributes just like with everything else. Of course, if you are a mathematical and problem solving genius then programing and coding will probably be a right up your alley, but even if you're not, there are many different paths that you could take that will match your interests. You might be better suited to designing visual masterpieces, for example.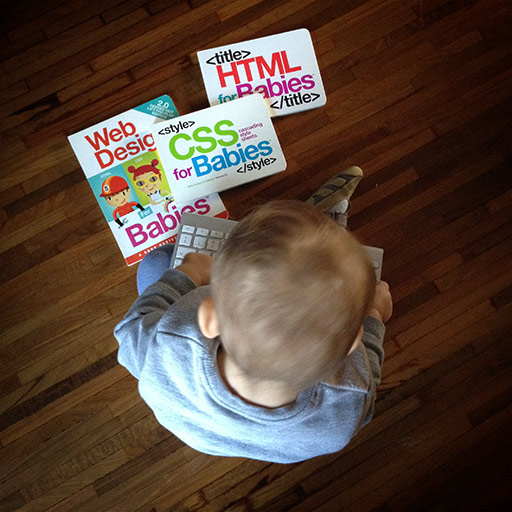 There is a big push to get schools to introduce computer science subjects to help produce the next generation of computer superstars, but one of the best things about learning how to code and program is that a lot of it can be learnt through various other sources. Books, online tutorials and videos allow people to learn the basics in coding and programming and then it is up to the individually as to how far they take that knowledge.
There is no doubt that the jobs of tomorrow lie within the computer industry. But no matter if you are wanting to work as a designer or developer for the company of your dreams or if you are wanting to create the next big internet hit, learning how to code will no doubt open your mind to new possibilities and create endless opportunities.
If you are interested in working for us, then please look at our current job vacancies.
If you would like to find out how Clearcode can help you with your design, analytic or application needs, please contact us for more information.