Learn more about the Piwik PRO project
Analytics Suite for Piwik PRO
Clearcode builds Piwik PRO, raises $2 million series-A round
This is the story of how Clearcode took an open-source analytics tool called Piwik and created a multi-million dollar business, Piwik PRO, used by medium-sized business, large enterprises, and governments all over the world.
INDUSTRY
Digital advertising
About Piwik PRO
Piwik PRO is an analytics suite that consists of an analytics platform, tag manager, customer data platform and consent manager.
What makes Piwik PRO unique is their commitment to privacy and security.
Their products are available in on-premises, private cloud and cloud hosting options. Each of them adheres to the strictest data protection regulations and gives their clients with full data ownership.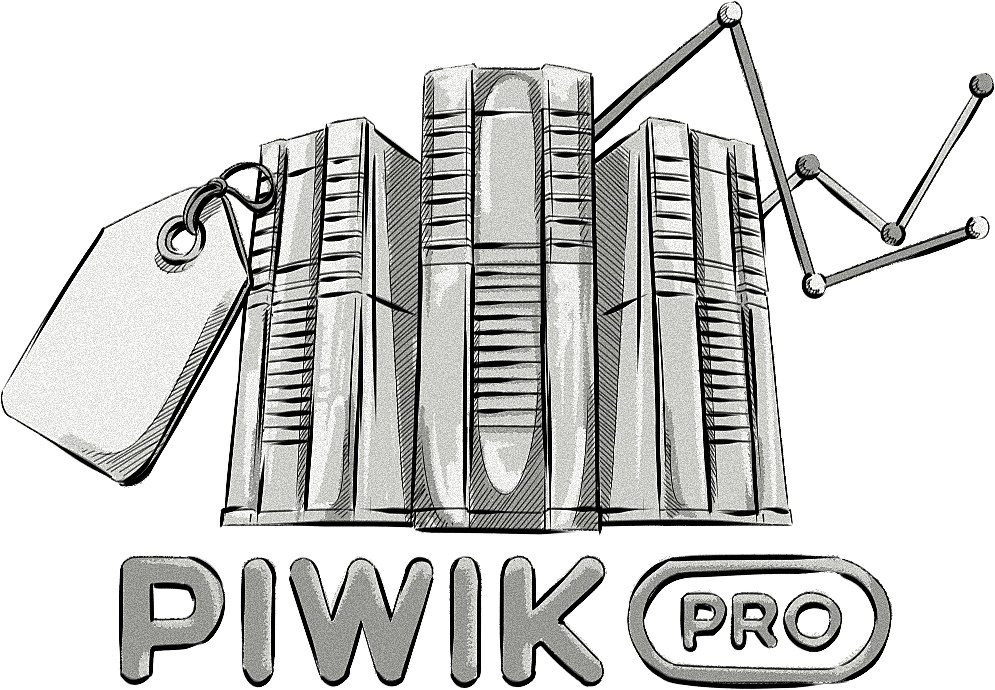 Key points
Company
Piwik PRO was founded by Clearcode in September 2013.
Product
We designed and built the analytics platform and tag manager.
Challenges
The key challenge we faced during the project related to handling large amounts of traffic and spikes in traffic.
Funding
In 2017, Clearcode raised $2 million in a Series A investment round to help further develop the Piwik PRO analytics suite.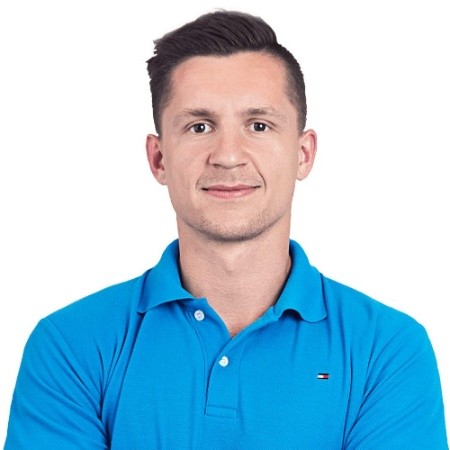 "Clearcode's knowledge of the inner-workings of MarTech has been one of the biggest keys to Piwik PRO's success."
Kuba Bomba
CHIEF PRODUCT OFFICER, PIWIK PRO
The Goal
The goal of the project was to design and build various key platforms and components of the Piwik PRO Analytics Suite.
2013: The beginning
Piwik PRO was officially launched in September 2013 and initially provided platform maintenance, support, and custom software-development services to Piwik users, which were mainly large companies and governments.
In December of 2013, Piwik PRO launched it's two core services, Piwik Cloud and Piwik Enterprise.
Piwik Cloud provides a cloud-based version of Piwik and access to Piwik PRO premium features, user training, and ongoing support and maintenance. Currently, Piwik Cloud has data centers in Germany and the United States to enable clients from both Europe and the US to comply with strict privacy and data ownership regulations.
Piwik Enterprise (now known as On-Premises) delivers premium features, user training, ongoing support and maintenance, and custom development services. As Piwik On-Premises is hosted on a company's own servers, it provides 100% data ownership and complies with a number of international privacy compliance laws.
2014: The introduction of premium features
We noticed early on that many Piwik users, mainly large corporations and governments, were requesting specific features that were not available with the self-hosted version of Piwik.
In response, we developed a number of premium features in 2014 for both the cloud and on-premises versions to provide our clients with advanced reporting, admin, and customization capabilities.
2014 also saw the opening of our dedicated US sales office in New York, which would allow us to scale our operations in North America.
Click path

Enables Piwik PRO users to understand how their users converted to Goals by showing which 'paths' on their website visitors followed before a Goal Conversion. Especially useful for ecommerce sites.

User groups

Simplifies the process of managing user access and admin permissions. User Groups saves time when assigning and revoking view and user permissions. Recommended for organizations with a large number of users and websites.

Password policy

Adds another layer of protection and forces all users of a Piwik PRO instance to change their passwords regularly, which keeps data even more secure.

White label

Allows users to customize the look and feel of their Piwik PRO instance by personalizing the color scheme and fonts, inserting their business's logo, and replacing all mentions of Piwik PRO with their business' name.

Comparison dashboard

Enables Piwik PRO users to view and compare the most important data from up to three different segments all in one place, which helps them gain deeper insights to attract more traffic and increase conversions.

Concurrent visits

Allows users to see how many visits their website records over a short period of time, enabling them to choose the best moment to add new content or products in order to increase their exposure.

Metasites

Metasites shows aggregated data from any number of web properties. It gathers analytics information from hundreds of websites and displays everything together in one dashboard.
2015: Piwik PRO becomes a million-dollar company
Throughout the middle and later months of 2014, we noticed strong demand for Piwik PRO's On-Premises services from large corporations and governments, so our focus shifted towards intranet analytics.
Large corporations and governments rely heavily on intranet applications for their day-to-day operations, however, there are few solutions available that provide the analytical data and reports needed to obtain clear insights into areas such as usage, contributions, etc.
In light of this, we made the decision to create a new product offering (Intranet Analytics) comprised of a number of premium features designed to help corporations and governments gain analytics from their most commonly used intranet applications. The premium features we developed for the intranet product offering include:
SharePoint Analytics
Piwik PRO SharePoint Analytics lets organizations gain deeper insights into all usage areas within their SharePoint service. Based on the data and information displayed in Piwik, they'll be able to discover how well their company leverages the intranet platform to meet current business and team objectives, and then set goals to improve them.
Confluence Analytics
Confluence integration allows companies to maximize the benefits to their team's productivity offered by this collaborative platform. They can set goals, track events, and improve overall performance along with internal communication of their employees.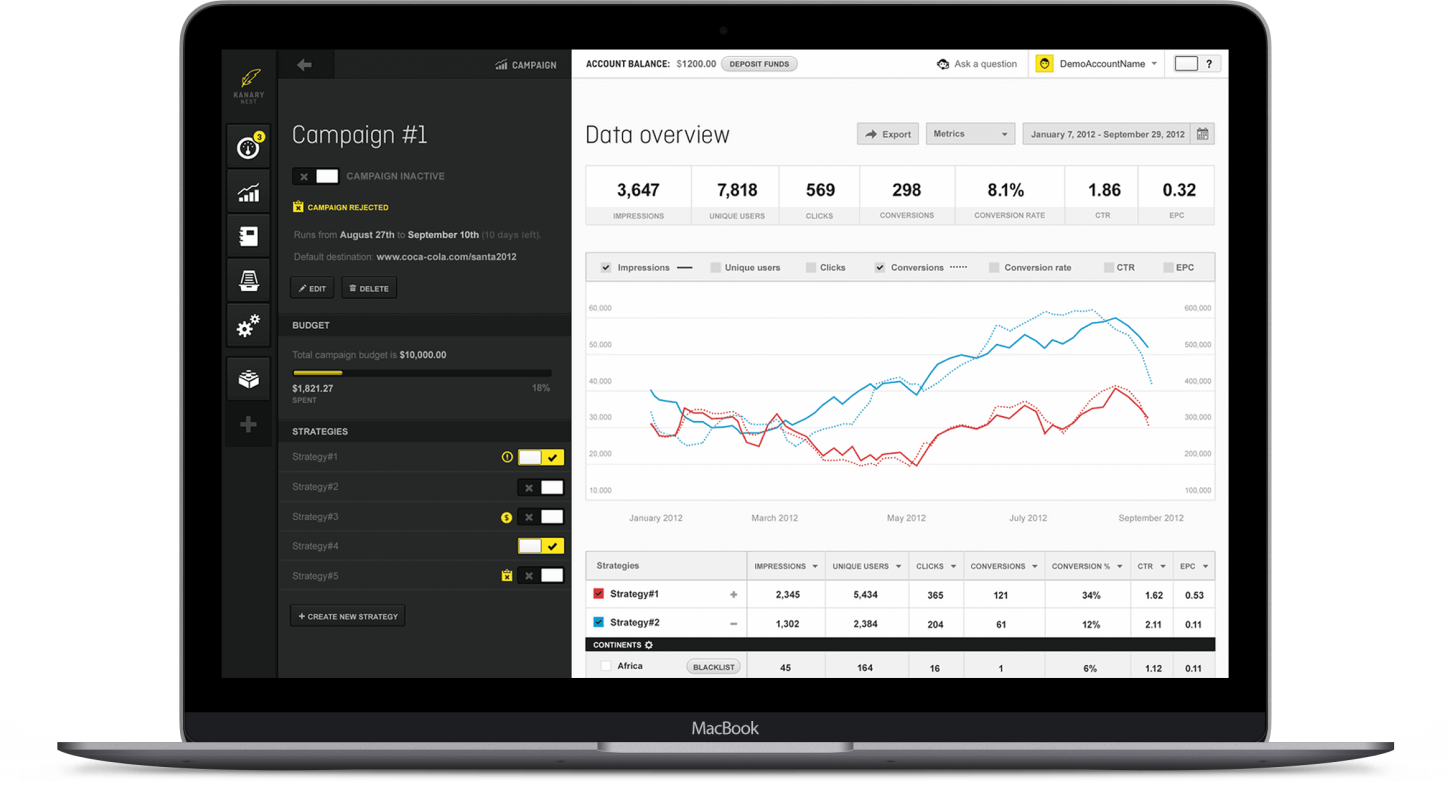 Piwik PRO eröffnet Büro in Deutschland (Piwik PRO opens office in Germany)
Due to Piwik's strong user-privacy features and commitment to providing 100% data ownership, it is a very popular analytics solution in Germany (Piwik has about a 16% market share of websites using .de domains), where privacy and data ownership regulations are quite strict. However, there were many companies in Germany that required solutions not offered with the self-hosted version of Piwik.
In order to meet this demand for additional services, support, and consultation in Germany, we set up an office in Cologne.
Piwik PRO company figures for 2015
As a business, we experienced consistent growth through 2013, 2014, and 2015, and as a result, became a validated business with a yearly turnover of more than $1 million.
2016: The year of the marketer
Up until this point, we had been focusing a lot on our intranet analytics side of the business, but we noticed a rise in demand for marketing analytics tools and features.
To meet this demand, we developed a number of features and integrations to help marketers improve the performance of their campaigns and optimize their websites and mobile apps.
In 2016, we built and released a number of key marketing analytics features:
Piwik PRO tag manager
We built a tag-management system (TMS) and released it on an open-source license under the name 7tag in August 2015. In July 2016, we rebranded 7tag to Piwik PRO Tag Manager and made it proprietary software.
AdWords integration
As AdWords is one of the main channels used by online marketers, we built a feature that allows marketers to link their AdWords account with their Piwik PRO account. This integration allows them to gain additional metrics, create dedicated segments for their AdWords visitors, set AdWords campaign goals, and measure ROI.
Funnel Analytics
Customer funnels are a critical part of sales and marketing strategies, so we built a feature, known as Funnel Analytics, to help marketers and sales teams gain clearer insights into their customers' journeys. Funnel Analytics allows them to gain clear visual representation of their funnels, view KPIs that show overall funnel performance, create and compare different customer segments, and identify and fix bottlenecks and areas where customers drop off (i.e. leave the funnel).
A/B Testing
Marketers now use a number of tools to test and optimize all areas of their website, so we developed an A/B Testing feature that provides them with a range of valuable metrics about their split tests from popular optimization tools, including Optimizely and VWO.
One key to the success of the A/B Testing feature was the use of synchronous tags. By using synchronous tags, we were able to eliminate the flash of original content (FOOC) issue, which is caused by asynchronous tags and results in the control (test A) briefly being shown before the variation (test B). Apart from delivering a poor user experience, FOOC also produces inaccurate analytics reports.
App Store Analytics
Apps are an important marketing tool for companies, so to help marketers gain insights into their apps, we built a feature known as App Store Analytics. This feature provides information about traffic sources, top referrals, and conversion rates for both Google Play and the Apple App Store.
Conversion Attribution
Piwik PRO's Conversion Attribution modeling helps companies answer the most important questions about how their marketing channels work together to bring about conversions. They can discover what role website referrals, searches, and ads played in conversions and how to attribute conversions to marketing channels.
Piwik PRO company figures for 2016
One of the first main tasks we undertook on this project was optimising the backend and database. We redesigned the database structure to enable it to operate more effectively and to increase the process speed of the requests sent from the merchants' sites.
Our expertise in this field and our experience with similar projects enabled us to minimise the learning curve and reduce the time spent on planning the project. This allowed us to start developing the application straightaway and maintain a fast pace throughout the development process.
We used mongoDB for the application's database, which provides the stability, reliability and performance needed to support the many functions and user requests.
2017 and beyond
In March 2017, Piwik PRO raised a $2 million dollar Series A investment round led by Warsaw Equity Group and included a private investment from Tim Schumacher, co-founder and former CEO of Sedo.com and Chairman of Eyeo, the company behind Adblock Plus.
The next steps for Piwik PRO in 2017 are to further develop intranet and marketing analytics offerings. As part of the marketing analytics side of the business, we will be integrating a data-management platform (DMP) and a content personalization engine with Piwik PRO's existing tools (the tag manager and analytics platform).
The DMP and content personalization engine were part of 7suite – a data-management stack that was designed and developed by Clearcode as a way to help our clients speed up their time to market and cut down on development costs.
The technical challenges we faced, and overcame
Even though encountering technical problems is a regular occurrence when developing software, we were able to overcome a large majority of them and find solutions to challenging issues because of our experience in analytics development and our agile approach to software development.
However, there was one main technical challenge we faced with Piwik Cloud and it's an issue that all SaaS vendors encounter: traffic.
As with most SaaS solutions, traffic dips and spikes at different times, meaning sometimes the servers need to handle and process tens of requests per second, and other times need to process hundreds of requests per second.
Below are the solutions we implemented to overcome the challenge of handling and processing large amounts of requests:
High availability: We set up a redundant machine to avoid losing traffic in the event of hardware failure.
Load balancing: To avoid performance issues in the event of a server going down, we set up multiple machines to handle tracking requests. It's important to note that load balancing has to be implemented on both frontend machines as well as on MySQL databases. Although it sounds similar, the implementation is completely different.
Made use of queue systems: We took advantage of queue systems that utilize RabbitMQ and Redis in order to handle traffic peaks and improve response times.
Implemented multithreaded background data processing: This allows us to aggregate raw data and use the hardware's power to its full potential.
Tweaked the databases' configuration: In order to utilize all available resources, we tweaked the settings in our databases, e.g. enabled compression.
The keys to our success
1. Our experience in analytics and AdTech & MarTech development
Building advertising and marketing software and analytics tools requires a specific set of skills and first-hand industry experience. As we've been building software for the online and advertising industries and been providing custom development services based on Piwik since 2009, we were not only able to produce a clear scope of the project, but also avoid the steep learning curve that comes with building advertising, marketing, and analytics software.
2. Our incremental and agile approach to software development
Over the years, we've come to realize that there is one common theme with every project we've worked on – change is always inevitable. Every project has its own obstacles and unexpected issues that arise along the way, but the key to avoiding project failure is to adopt an agile and incremental approach to software development.
We applied our incremental and agile software development approach when designing and developing Piwik PRO's features and integrations, which allowed us to built the features our clients really needed and make immediate changes based on their feedback.
3. Our previous success with launching new products for our clients and our own ventures
When it comes to releasing a new product, the actual development phase is only only one part of it. Selecting the right features for the MVP, identifying the core needs of the end users, understanding the problem the product is going to solve, and analyzing the market conditions all contribute to the success of the product.
Our 8+ years of experience in designing, building, and launching new AdTech and MarTech platforms for our clients, as well as for our own ventures, proved invaluable with the Piwik PRO project.
An example of this is evident with the Piwik PRO MVP. During the research and discovery phase of the project, we realized that a lot of users (typically large corporations and governments) of the open-source version of Piwik were searching for features and support services that weren't available. This not only allowed us to launch an MVP that validated our initial assumptions (i.e. that users are willing to pay for more features and support services), but also enabled us to make gradual improvements to the product based on direct feedback from our initial clients.
The result
Clearcode spun out Piwik PRO as a separate company in 2020.
Since then, Piwik PRO has emerged as one of the main alternatives to Google Analytics and has grown both its employee and client numbers.