CAREER AT CLEARCODE
Work autonomously.
With a passion for technology.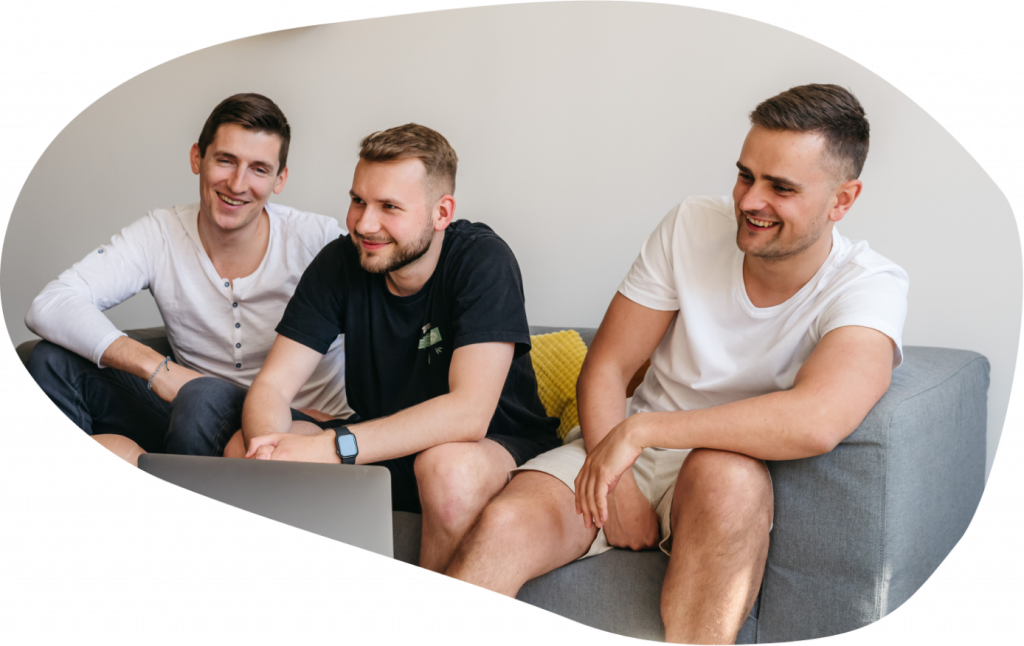 Continue reading
A few words about Clearcode
In 2009, we started with a few people on board. Today, we are a team of over a hundred, still growing strong as part of Qinshift! On a daily basis, we build advanced Advertising Technology systems and applications. Only here will you have the opportunity to explore and master the intricacies of complex advertising technology (AdTech) and marketing technology (MarTech) systems.
Create systems in an international environment that handle millions of events in milliseconds.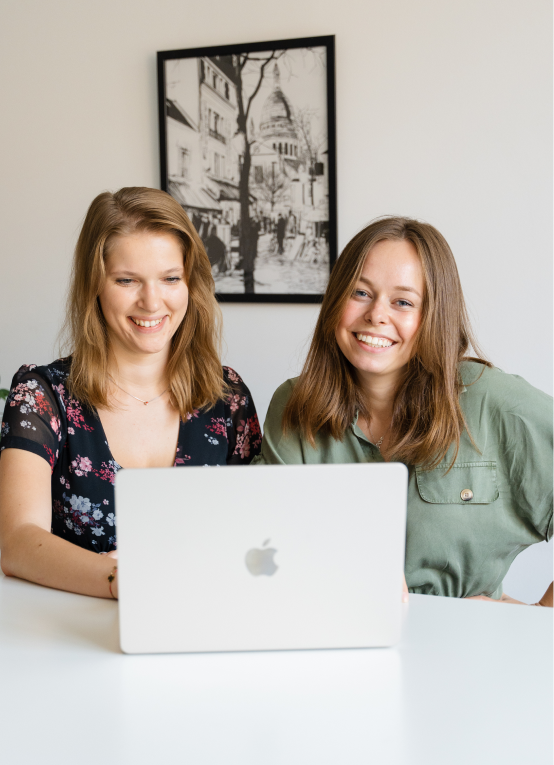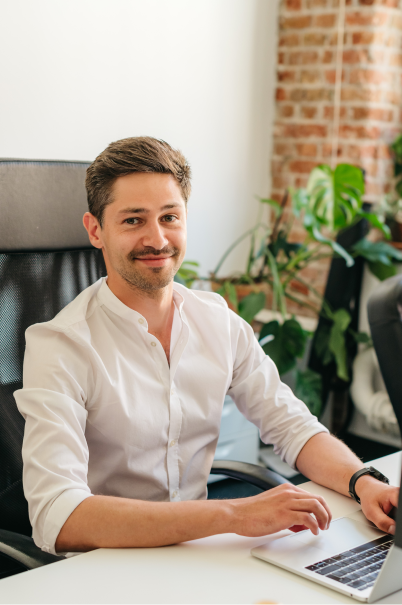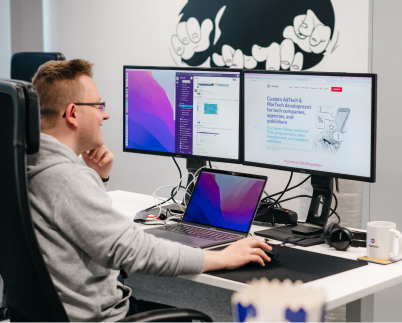 OUR VALUES
What sets us apart?
Autonomy contributing to self-reliance
Within the organization, we are guided by shared values, and as individuals, you receive full trust right from the start. Working at Clearcode, you have significant autonomy in your actions – you decide how you work. In short: You are treated like a mature specialist who knows what they're doing.
Real support in every aspect of work
At Clearcode, we support you at every stage of our cooperation. At the beginning, you get to know the organization thoroughly, integrate into the team's work, and also receive training in AdTech basics. Then, you start to work independently, organize your work as you see fit, and develop at your own pace. Regardless of your level of experience, you are always a valuable team member to us. If you have ideas for improvements, we listen to them. If you need help, we are always here for you.
An atmosphere that makes you feel good here
We ensure that everyone feels good at Clearcode. With a smile, calmly, and kindly – this is how we approach each other every day. We enjoy spending time together, both at work and beyond. This unique atmosphere keeps many people with us for years because it's just great to work here. Great people on board, casual relationships, no pressure – there are many factors, and words can't capture everything. You just have to feel it!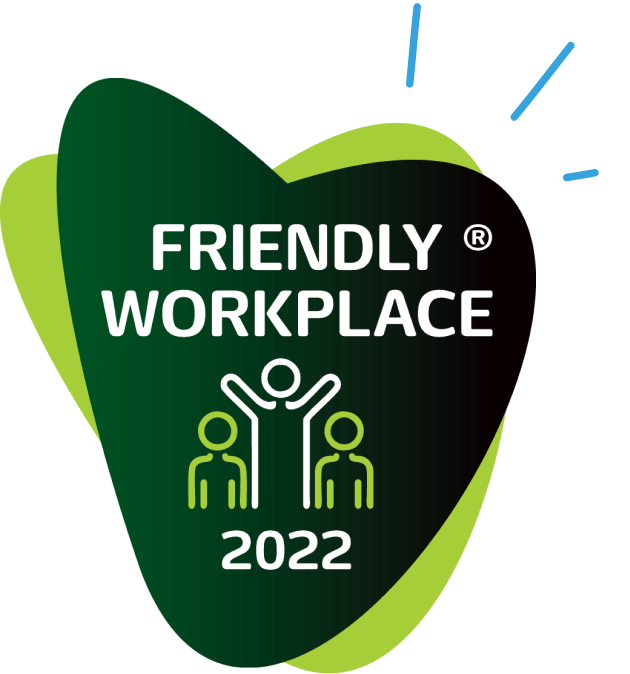 Clearcode is friendly!
And we have solid proof in the form of the Friendly Workplace 2022 award, which we received for:
a modern approach to HR policy and employee development
creating a healthy and friendly work environment
supporting work-life balance in daily work
building open and partnership-based relationships with employees
investing in the professional development and interests of employees.
Clearcode is primarily about people and their stories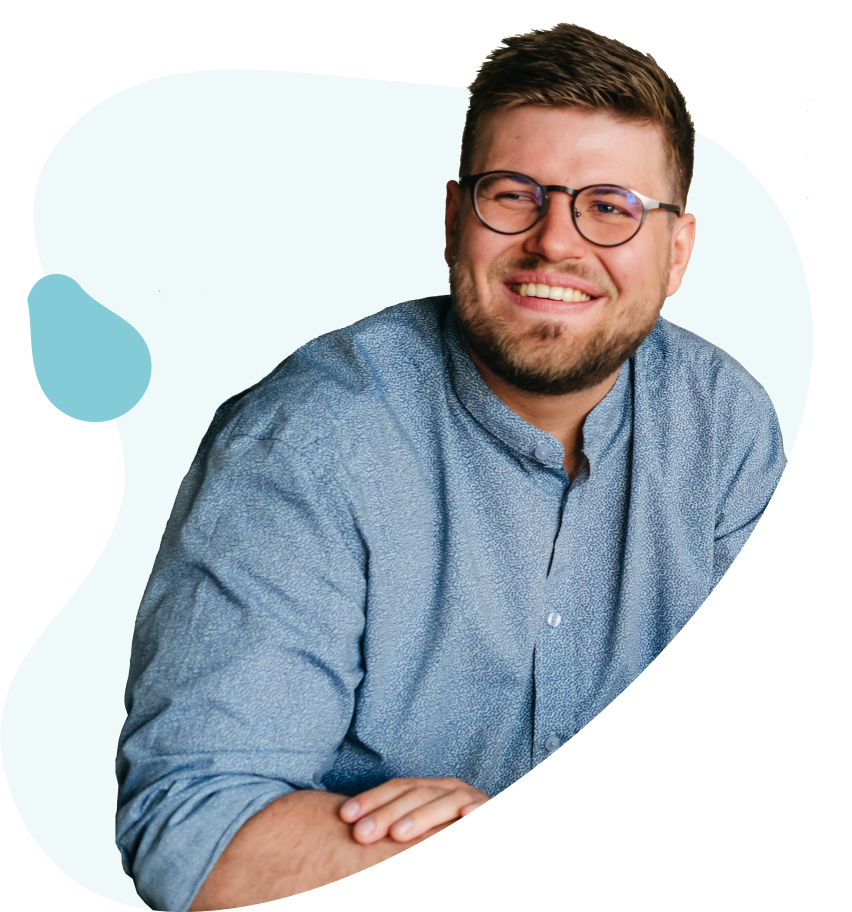 "What I appreciate most about my work is the emphasis on an employee's ability to grow."
I have been working at Clearcode since the beginning of 2022. What I enjoy most are the challenges and development opportunities the company and its projects offer. The great atmosphere and the compatibility of personalities in the team make me want to continue working here, and I don't think about changing jobs. What I appreciate most about my work is the emphasis on an employee's ability to grow and try new technologies.
Jakub Hodyl
FULLSTACK DEVELOPER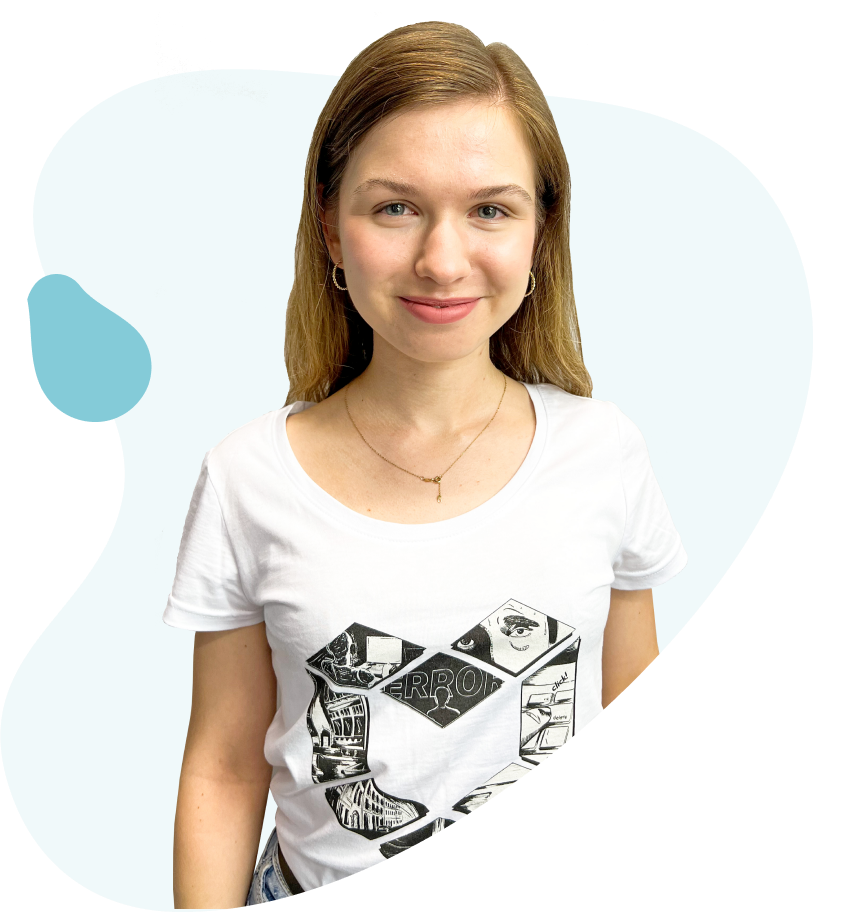 "From the very first days of work, I felt a pleasant and supportive atmosphere."
I have been working at Clearcode for a year, and I started my journey here as an intern. From the very first days of work, I felt a pleasant and supportive atmosphere that encouraged my development. All the challenges, which are plentiful, the room for development provided by initiatives like Self Development Day, and the unique atmosphere make me look forward to work every day.
Agata Ludwiczyńska
JUNIOR FRONTEND DEVELOPER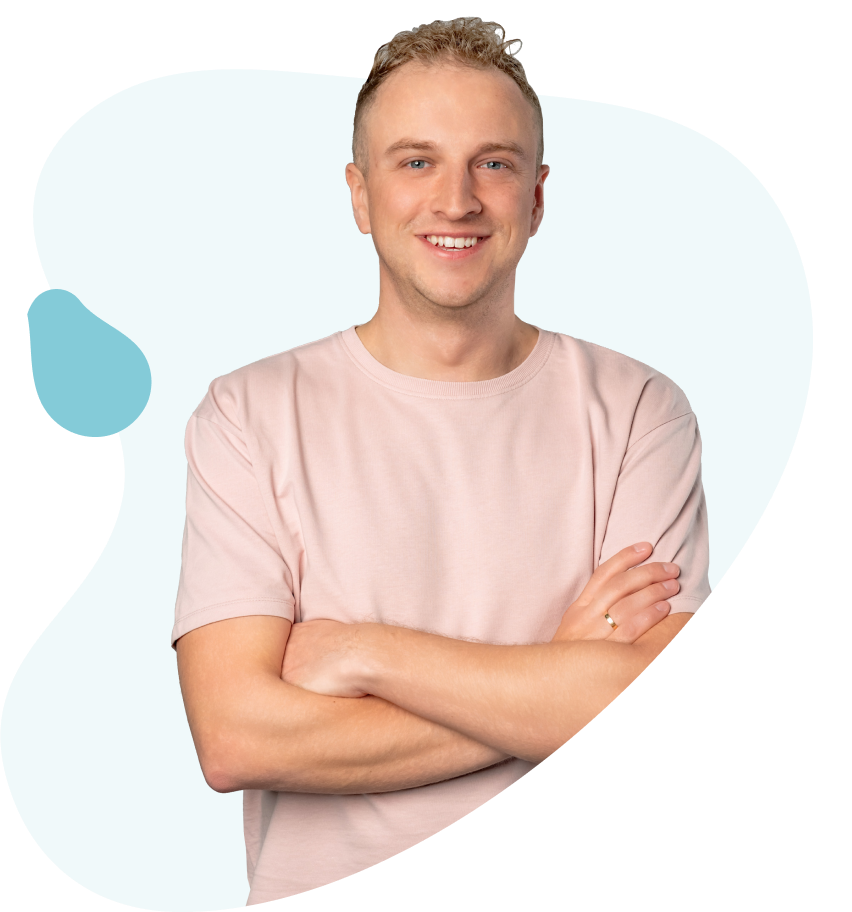 "I appreciate that I have a real influence on the choice of technology."
I have been working at Clearcode for 10 years. What I like the most is that despite so many years in one company, I continue to develop my skills. I don't feel like I'm "standing still" – on the contrary, new challenges keep coming, allowing me to grow. The friendly atmosphere, the best team made up of ambitious and competent people, always leaves room for humor, support, and continuous development, and these are the three aspects that keep me at Clearcode and make time pass quickly and pleasantly. I appreciate that I have a real influence on the choice of technology. We are a company that keeps up with the times in terms of technology selection and offers the opportunity to combine remote work with travel – I highly value the freedom in this regard.
Michał Bednarski
FRONTEND DEVELOPER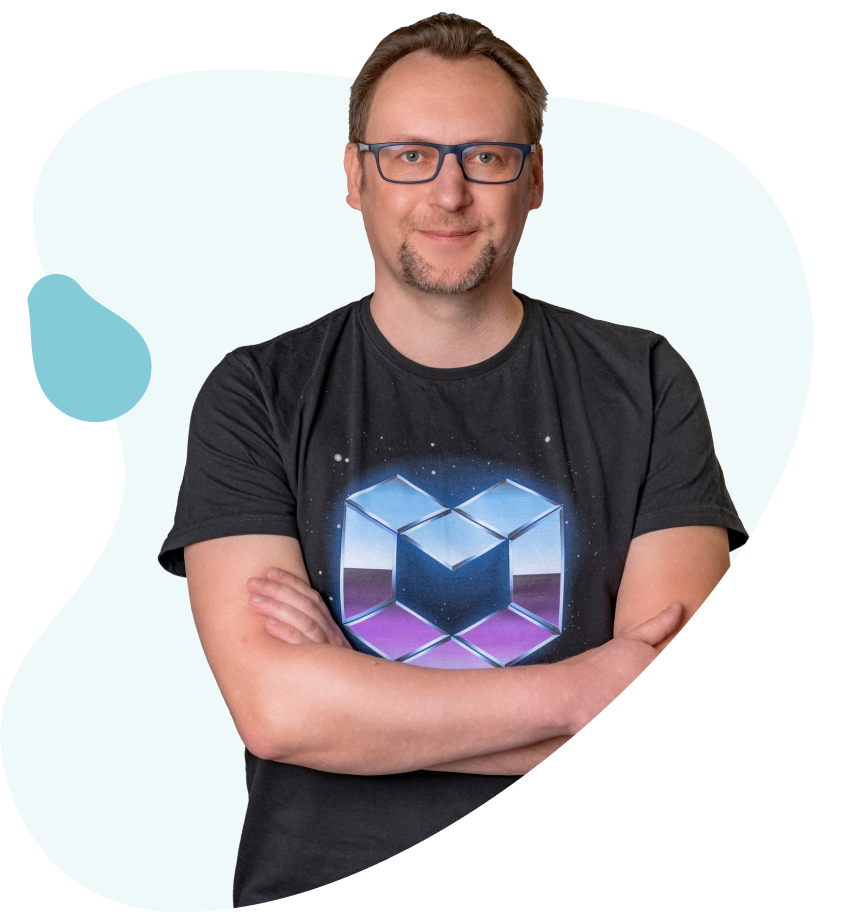 "What I appreciate the most are the people I work with."
I particularly enjoy our Slack channel and the hundreds of emojis that I can't imagine communication without. On a more serious note, I also appreciate the way we use the messenger for communication with clients, project teams, and all initiatives. I want to keep working here because I feel like part of this organization, and I feel that my contribution to "what we do" and "how we do it" is noticed and appreciated. On the other hand, I feel that I'm still growing and learning here. And we have a cool office where I like to work, meet, and sometimes have fun because the office space hosts various "after-hours" events. What I appreciate the most are the people I work with. People who help create a specific, professional, yet simply pleasant and friendly atmosphere in a place that you want to come back to. We can definitely count on each other here!
Marek Czarny
PROJECT MANAGER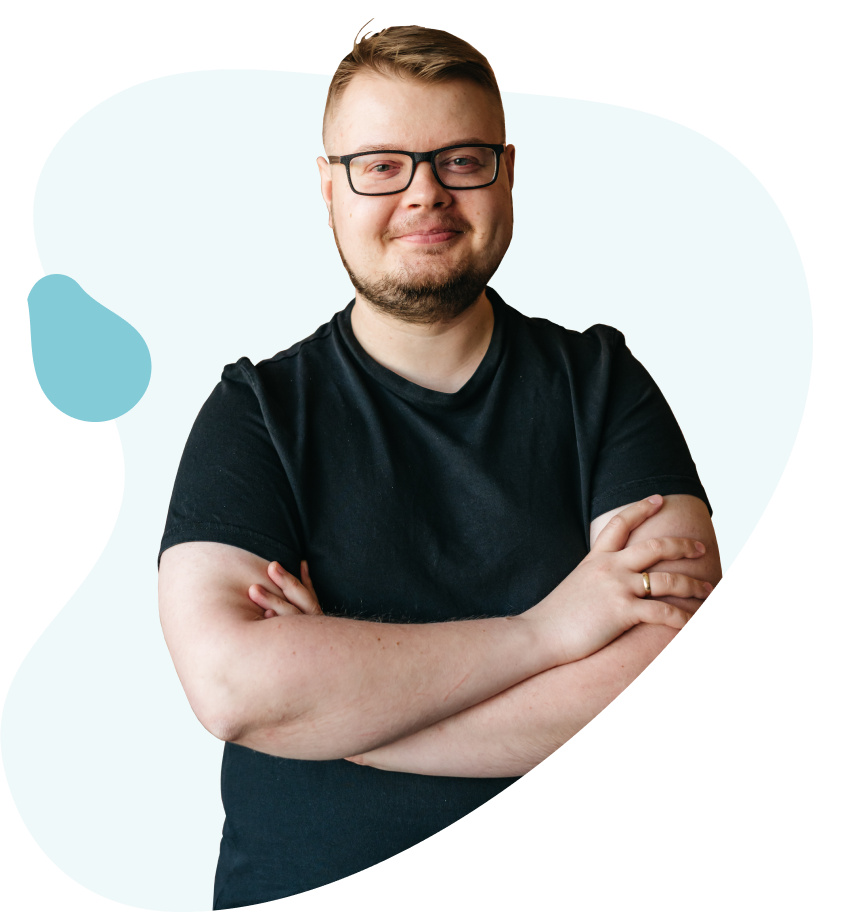 "What I like the most is the company culture and the business approach based on respect for people."
What I like the most is the company culture and the business approach based on respect for people. I have always wanted to be in an environment that respects my work and work-life balance, an environment where I am sure of the intentions and values that are not just a slogan. I have been here for a long time (over 11 years!), and I have experienced this at every stage of the company's development. I don't expect a paradise on earth, I expect a human, rational approach and cooperation with competent and engaged people, which translates into the company's success and each of us. I constantly experience this here. I appreciate working with people smarter than me, who are a source of inspiration and development. I also appreciate the lack of communication barriers, a good atmosphere, and the opportunity to contribute to building a friendly workplace for so many years, with a perspective on future challenges.
Krzysiek Trębicki
HEAD OF DELIVERY
JOB OFFERS
Check if we're looking for someone like you right now!
Join a team
of over 100 specialists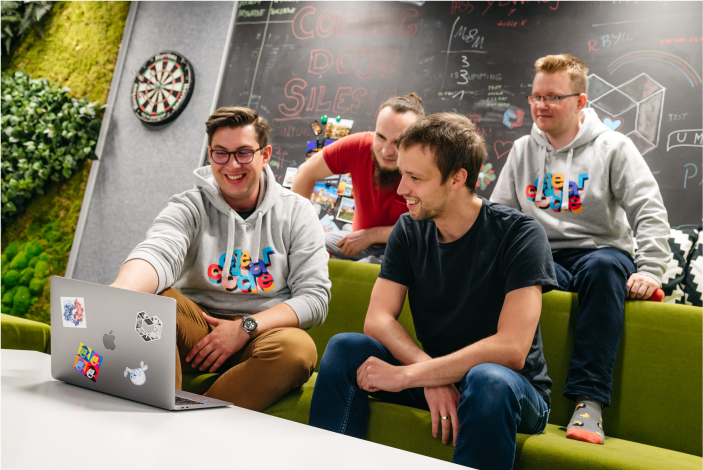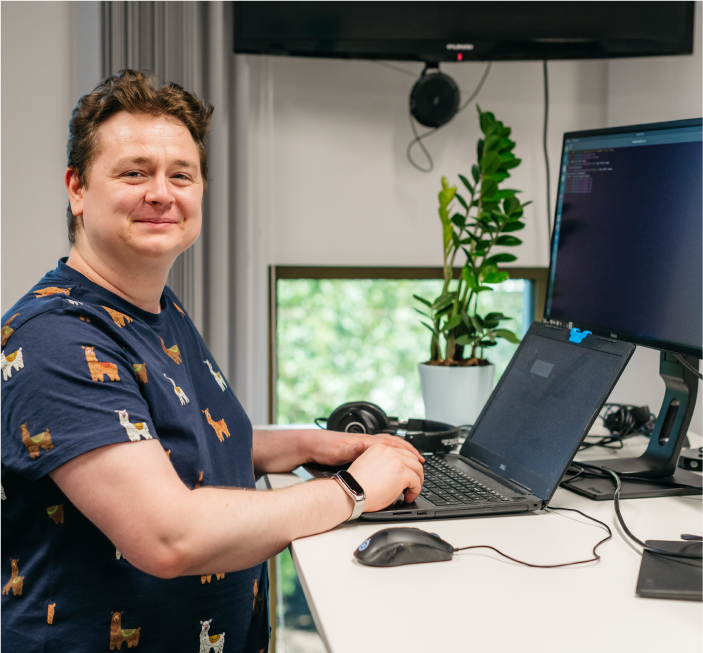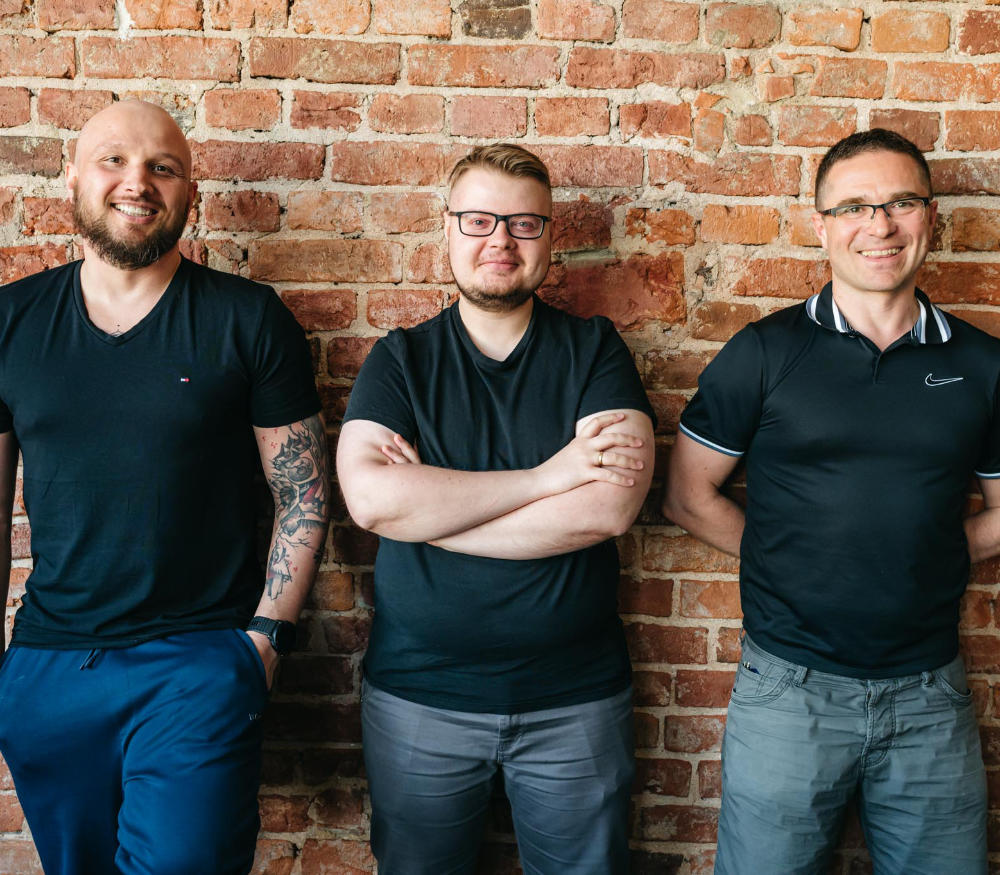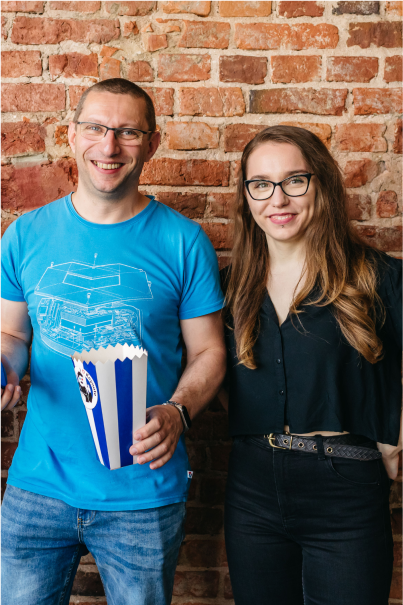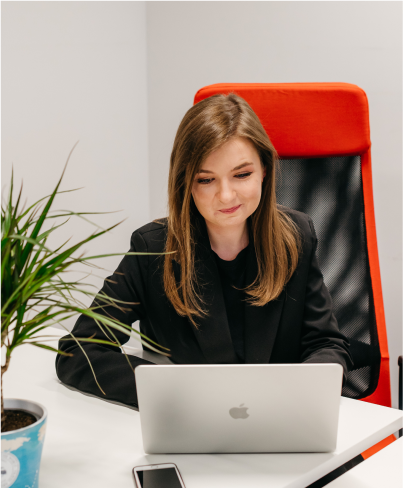 Don't see a job offer that interests you right now?
No worries! You can contact us at any time, and if your CV is interesting and appealing to us, we will definitely get back to you!
Your CV
RECRUITMENT PROCESS
Recruitment has many faces – check out our ways of getting to know each other!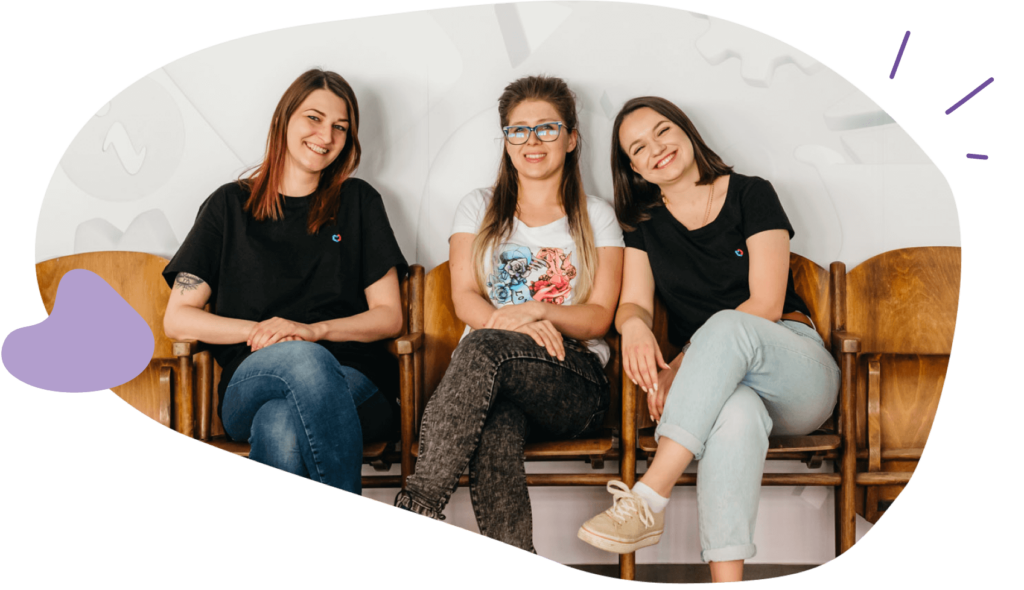 Kasia Żuk
People & Business Partner
Bringing good vibes. It's important to me that during the conversation, both sides feel comfortable, and the meeting takes place in a collaborative atmosphere. Privately, I'm a fan of crime novels, listening to true crime podcasts, and a dog mom to Rocky.
Iza Grzymała-Anikiej
People & Talent Partner
I help you spread your wings. I support you from the very beginning of our cooperation, so it's essential for me to get to know your needs and combine them with our capabilities. After work, I immerse myself in books, plan future travels, and try not to go crazy with two fur babies.
Natalia Kapitanowicz
People & Talent Partner
My passion is connecting talented individuals with their dream careers. Empathy is a priority for me. I aim to create a positive candidate experience through timely and constructive feedback, regardless of the outcome. Privately, I'm a dog mom and love hiking in the mountains.
Adam Grzymała
People & Talent Partner
The most important thing for me is for everyone to feel comfortable, both me and the other person. You can have a relaxed conversation with me, just like with a friend :) Outside of work, I like to relax by playing games or reading.
RECRUITMENT STAGES
What does it look like in practice?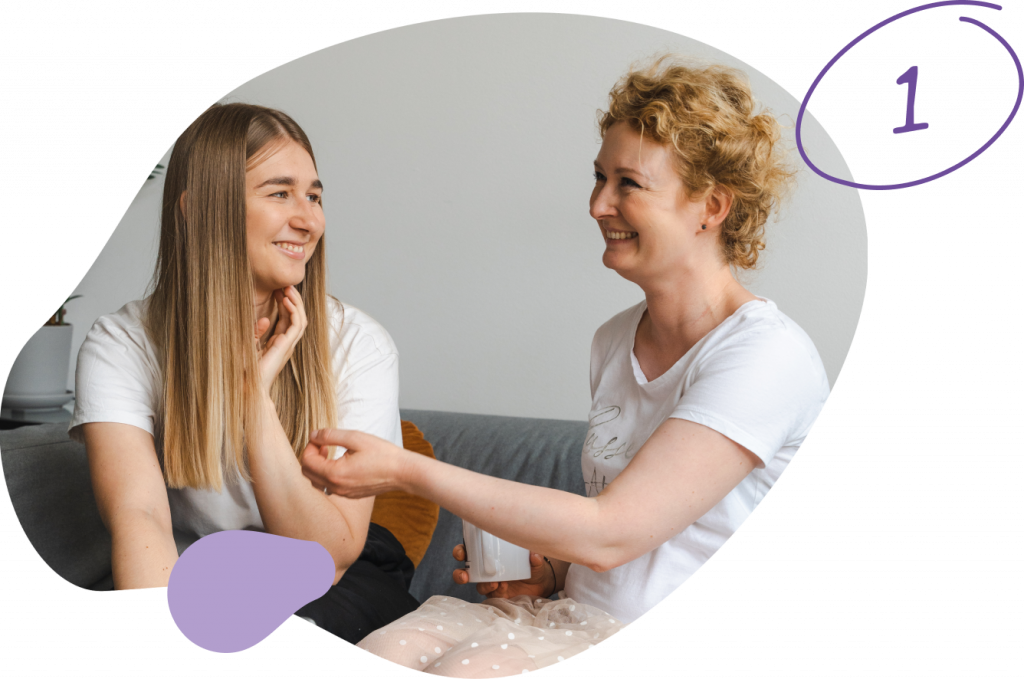 Online interview
You will have the opportunity to meet your P&C partner, PM, and team members we're recruiting for.
We will tell you more about our organization, work culture, and our values. We'll introduce you to the position and the current project.
We'd like to understand your job change needs and assess your technical skills during the interview.
The interview usually takes about 1.5 hours.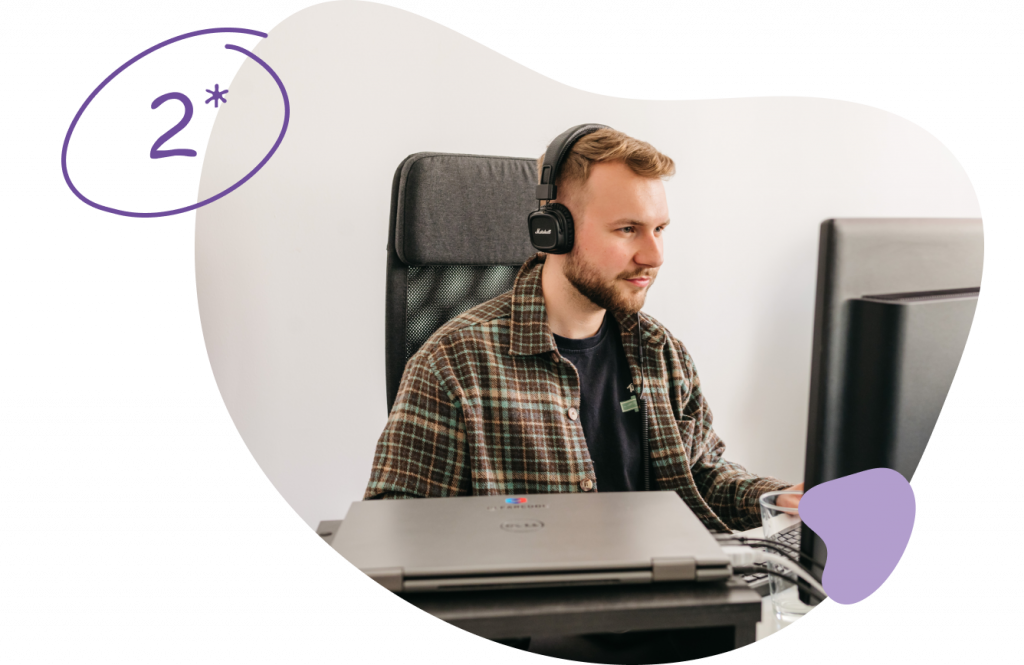 Recruitment task
You complete the task at your own pace at home.
You usually have a few days (typically a week) to submit your answers.
*optional and flexible stage – it can precede or follow the interview.
Additional stages, in case of non-standard recruitments
Introductory call
A stage used in selected recruitments (e.g., for the role of Project Manager). It's a preliminary and remote conversation lasting about 45 minutes.
Portfolio/code sample review
Depending on the position you're applying for, you may be asked to provide: code samples (e.g., a link to GitHub), text samples, or a portfolio of graphic work (e.g., a link to Behance).
Conversation in English
Our special stage for people working with clients – a casual, remote conversation with an English language tutor. It takes 20 to 30 minutes.
Do you have any questions about working at Clearcode?
Send us a message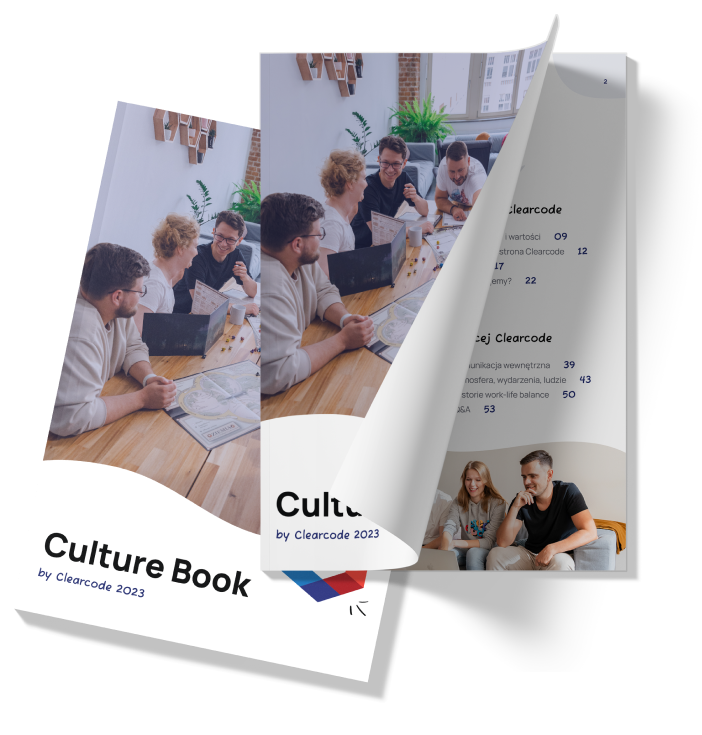 CULTURE BOOK
Wondering if Clearcode is the right place for you?
Find the answer in our Culture Book!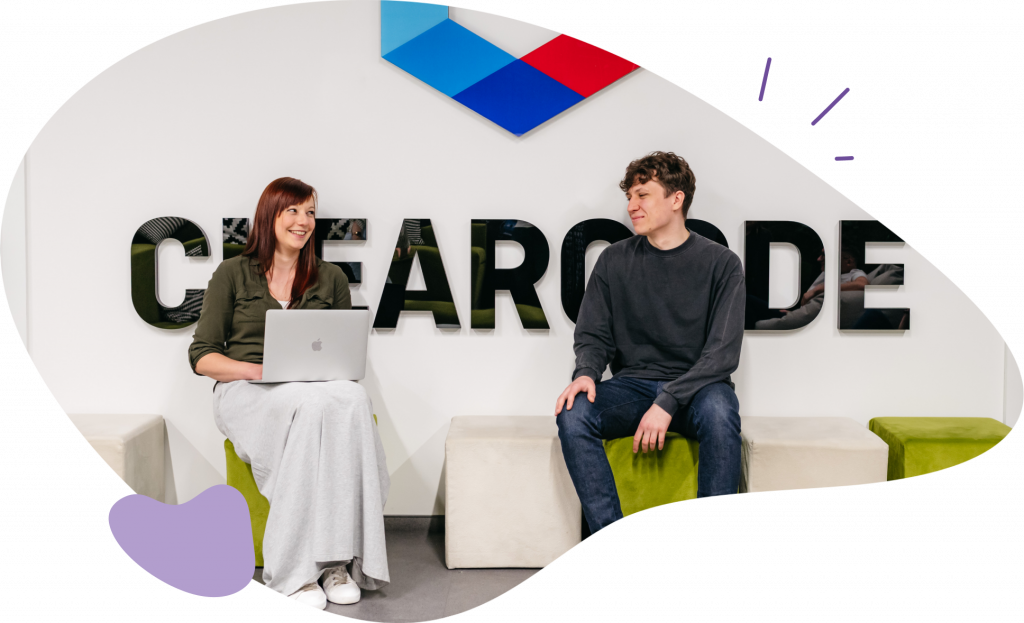 What can you expect during our recruitment process?
Constant and honest feedback
We give ourselves 2 weeks for feedback, although in reality, we get back to you in a few days :)
Laid-back communication
We quickly switch to the informal 'you'
A relaxed atmosphere
Suit and tie aren't necessary, a Star Wars t-shirt will do!
Moments filled with laughter
We guarantee that you will get to know us well and see that we are genuinely great people :)
INTERNSHIP PROGRAM
Come for an internship, stay for the long run!
Just starting your career? Dreaming of a real internship? You've come to the right place!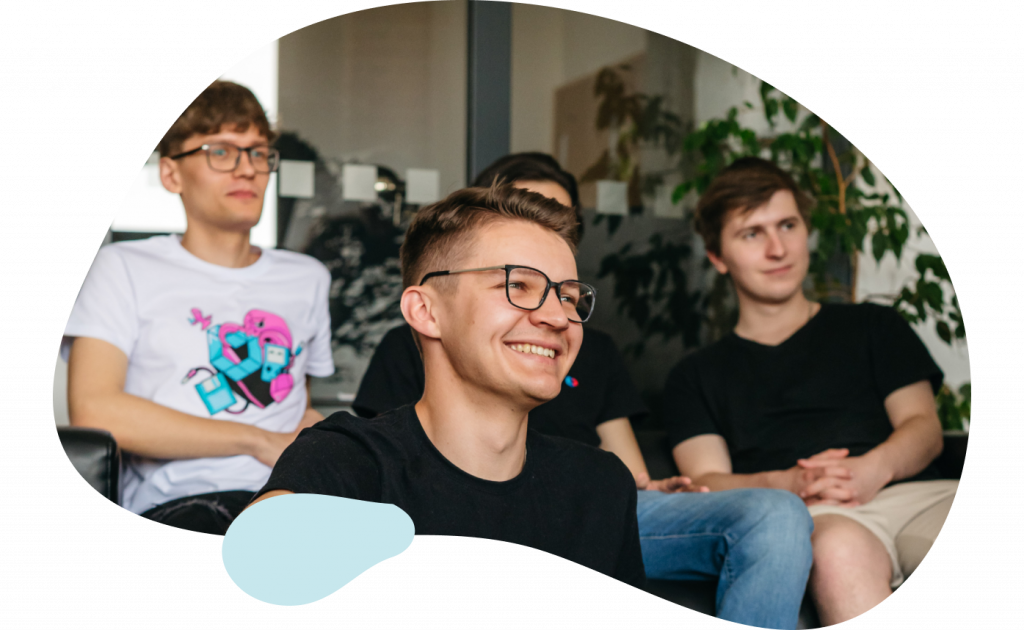 Real projects
Our internship programs are modeled after real development projects.
Paid internship
Each internship is paid at 23.50 PLN gross/hour as an order contract.
Knowledge acquisition
In 3 months, you'll gain a wealth of practical knowledge.
Work methodologies
You'll learn the ins and outs of Agile and Scrum.
Mentoring
You'll develop your skills under the watchful eye of Mentors and be ready to work as a Junior Developer.
Flexible hours
Thanks to flexible working hours, you can easily balance your studies with the internship.
We are not currently recruiting for the internship program
Interested in interning with us? Would you like to participate in the program in the future?
Your CV
FOR YOU
Want more Clearcode?
Our blog
Do you want to see how we work and gain technical knowledge in the AdTech and MarTech industry? Visit our Clearcode blog and see how we work!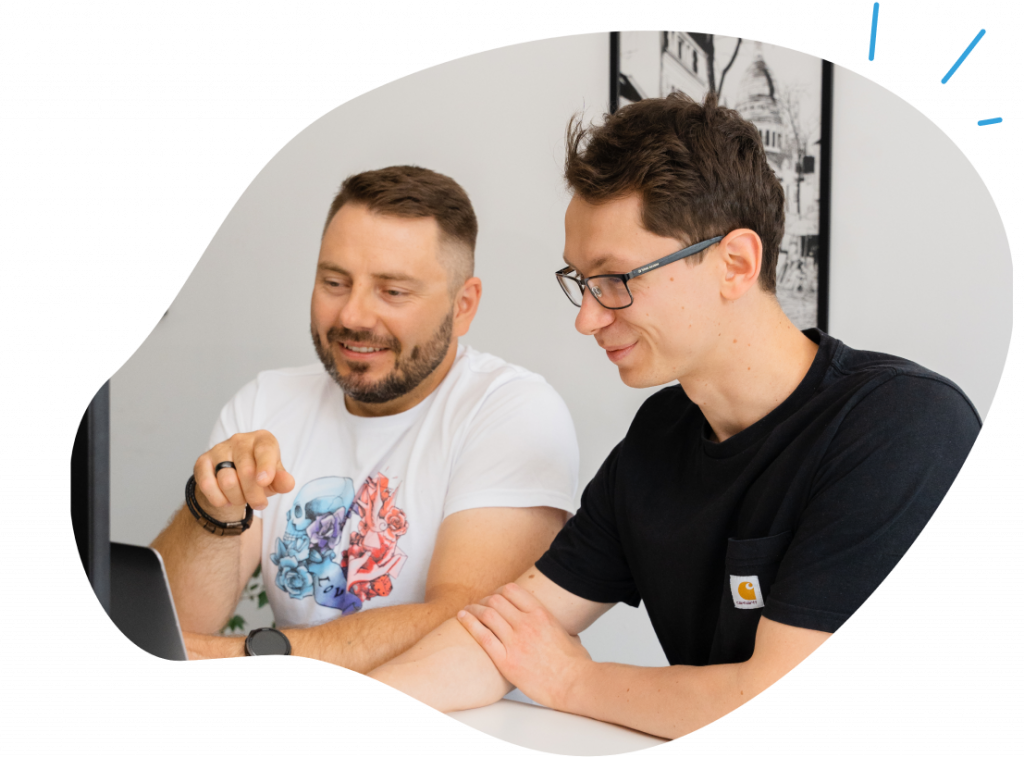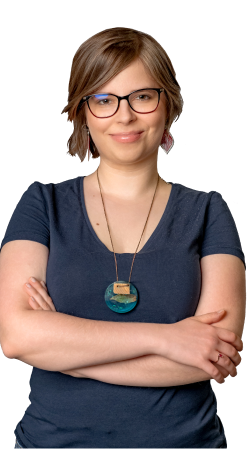 IT Depends
Meetup for fans of conversations, technology, and a relaxed office atmosphere :) We don't limit ourselves to technology and like to brainstorm!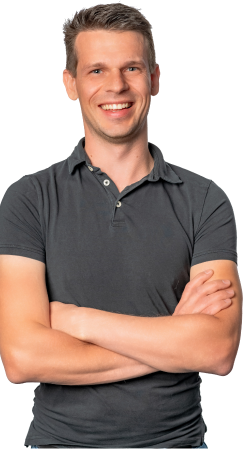 Resources
Check out our growing collection of materials related to the AdTech and MarTech industry!